Our Story
Dowding's Apple Juice & Cider is run by Oliver Dowding, who 
was born into a farming family in the village of Shepton Montague in Somerset, where he's lived all his life and farms under organic standards. The orchards are part of a wider arable farm that has been certified organic by the Soil Association for over thirty years. Land that's managed organically provides an ideal environment 
for wildlife, flora and fauna to thrive.
In addition to using apples from the farm, Dowding's also make 
use of surplus local apples that wouldn't otherwise be harvested. As a small business, care can be taken to ensure that none of the apples harvested are ever sprayed or fertilised. Harvesting apples from other local places not only addresses food waste, but makes use of the many traditional and varied orchards that exist in an area often referred to as 'apple and cider country'. This approach also involves others, such as schools and community projects. In 2022 we also harvested a few pears.
JUICES
You can find our selection of Juices by clicking the button below.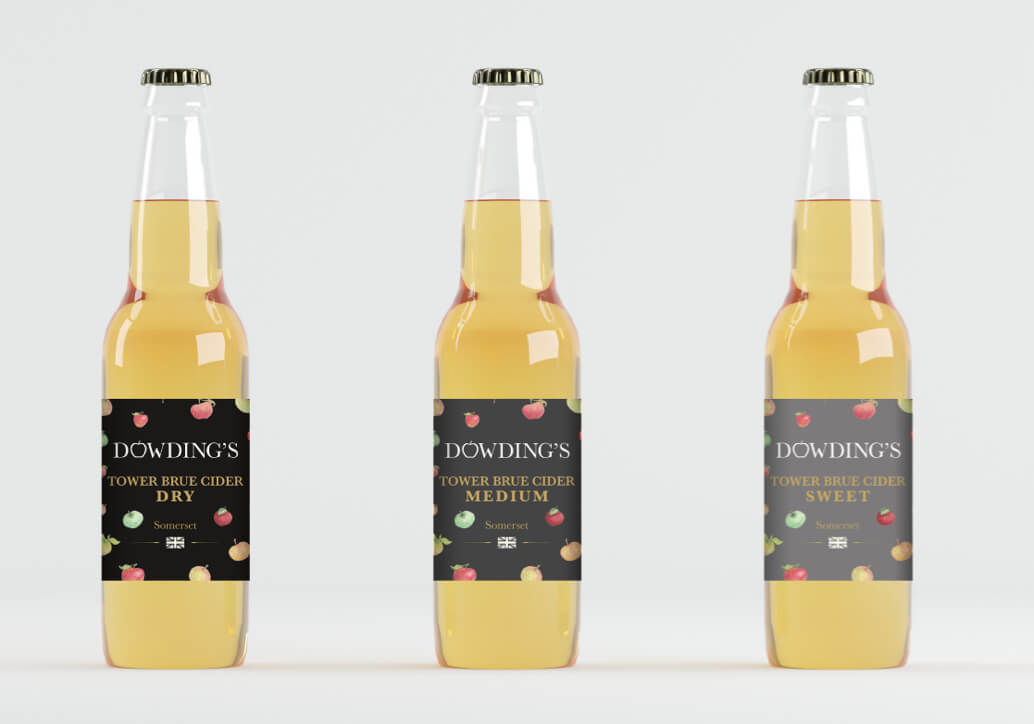 CIDERS
You can find our selection of Ciders by clicking the button below.
To purchase our selection of juices and ciders please visit our shop.
How much Cider is in your Cider?
All of Dowding's apples are harvested by hand. This improves quality control and provides employment for local people. All of our drinks are pressed in small batches. Most of our drinks are bottled, pasteurised and labelled in our production unit, which is in the orchards, and which we call 'Apple HQ'. Our sparkling cider is bottled by others as it requires carbonation.
Please explore this website to learn more about the things that are important to us and how our values run through everything we do.
Every effort has been made to encourage public use of footpaths that criss-cross the farm and the orchards. Please see Somerset County Council's website link here for details outlining all local footpaths.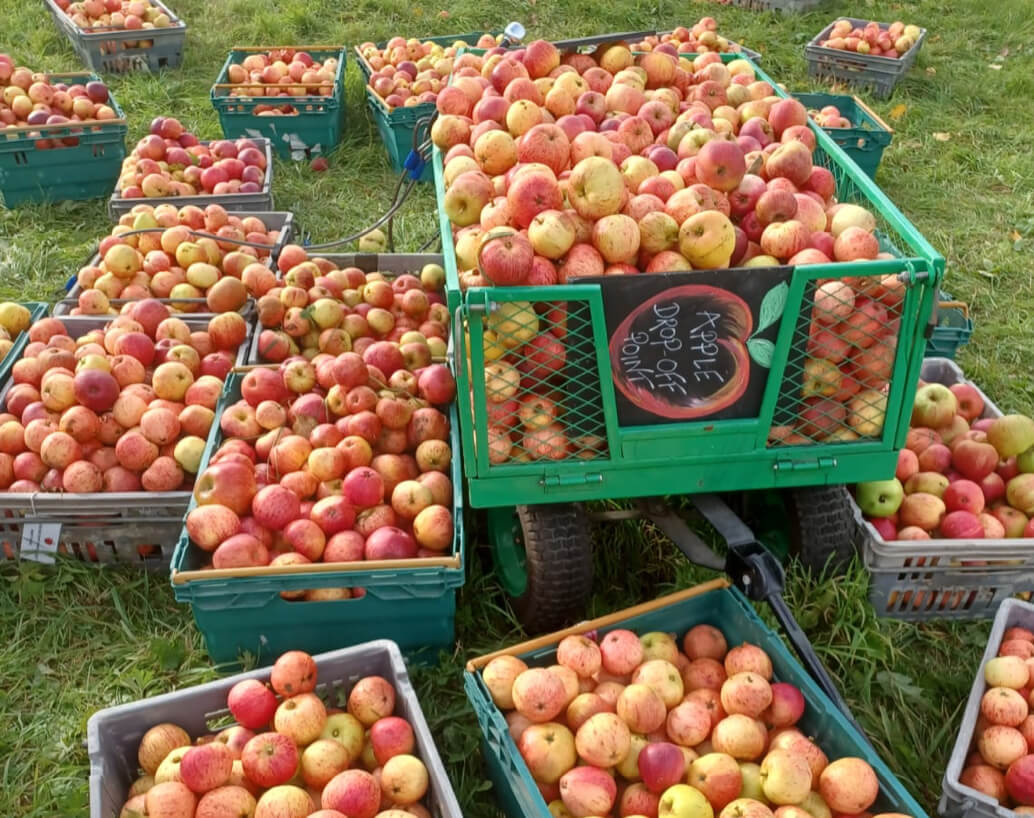 Our AWARDS
We are delighted with each and every one of our awards, but in particular we are thrilled that our medium still cider was awarded The People's Choice in the 2021 British Cider Championships, and again in 2022. The reason which makes this award so special is that it was judged by around 1,000 members of the public attending the Championships.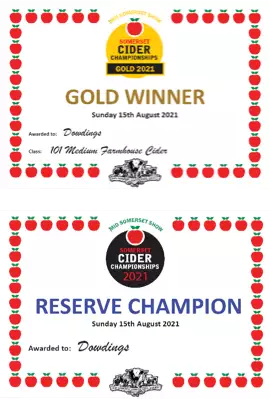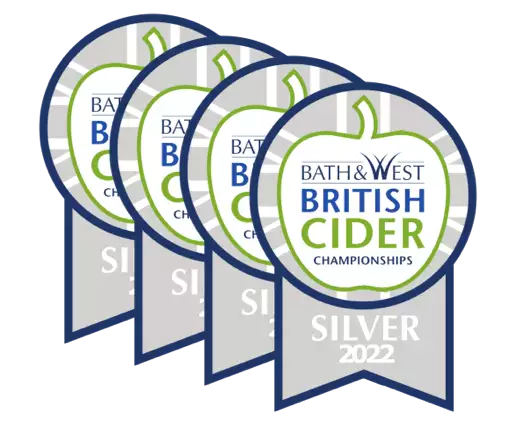 Our medium still cider was awarded Gold at the Somerset Cider Championships 2021 & The People's Choice at the British Cider Championships 2021 & 2022. Our dry and medium sparkling ciders both won Gold at the Taste of the West Awards 2022, as did our apple juice. Our dry still cider & apple juice were both awarded Gold at the British Cider Championships 2022.